I will admit that I was a bit overwhelmed with all that transpired recently on this blog.
My original goal to discuss the potential gender discrimination existing regarding the recommended ages for gamete donation was usurped into a rather emotional discussion on merits and evils of gamete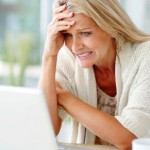 donation itself. Some of the posts were so inflammatory that I have been advised by others to wipe out all the comments so as to do no harm to others that may eventually read them. For at least now, they will remain.
So many very complex issues were discussed simultaneously; some that were reasonable while others quite unreasonable and I was not even sure where to begin. To carefully start, I believe there are three perspectives that need to be better understood involving the gamete donor, the gamete recipient and the donor-conceived offspring.
The gamete donor's perspective
Donors may donate for a host of reasons that may include monetary reimbursement, but nearly all will donate, at some level, so that individuals who might not otherwise raise a child can do so. Many donors will already have children or may have somehow been touched by infertility though a family member, friend, loved one, or even through media stories.
Some donate blood and/or their time and others donate their money. The difference with egg and sperm donation is that they involve individuals clearly giving a part of themselves. Do donors all understand the long-term effects of the donation? Perhaps some do, but not all. Do they wonder about the children their DNA helped to create? Perhaps, yes for some. Do they regret the donation? A vocal group will say "yes" but the many gamete donors who are content, at peace and even proud of their decision are silent in the wings, not feeling the need to make their past decision to donate known. Does that mean they are embarrassed by their past decision? Perhaps a few but I suspect most will simply state it was a private decision and not for others to judge or be involved in.
Was it wrong for them to have donated eggs or sperm as some might lead us to believe? I would emphatically answer "no."
The gamete recipient's perspective
Most patients who accept donated eggs and sperm do so reluctantly. Single women and same-sex couples may not have many options available to them and may enter the process more willingly. For the majority using donor gametes though, they are doing so because they or their partner are unable to use their own gametes to create and raise a child. Reluctance is the common denominator in their decision.
To simply state patients seeking donor eggs and/or sperm should adopt is naive. Many patients can't adopt for a host of reasons including age, social situations, overall costs or personal medical history. Still, adoption is a viable option for some and infertile patients go through adoption all the time.
Others patients still want to experience pregnancy and birth. Is it selfish that they want this? I do not believe it is inherently selfish to want to experience something so basic in life as reproduction. It is a drive that goes to the core of all species. The reproductive process brings them and their partner (when they exist) closer in ways that are difficult to otherwise replicate. If one condemns reproduction using donated gametes as selfish, I suppose one should condemn all reproduction as basically selfish, especially when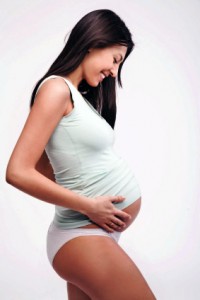 there are existing children who could be adopted. Many patients feel that reproduction comes close to an inalienable right that is not to be interrupted or disturbed by those who disagree.
Patients that reproduce using donated gametes are not "social parents," as some would like us to believe while trying to diminish the importance of these parents. They are parents in every sense of the word. As I have written before, being a parent has to do with being there emotionally, physically and financially for future decades to come. Being a genetic parent may only take a few quick minutes of sexual activity. I will state the genetic contribution is important, but in the scheme of things, only a very small part of the creation of a child and a family.
DNA does not a family make – it is only part of the equation.
The donor-conceived offspring's perspective
This is where the issues of gamete donation become so complex. As I have written before, I feel that my field has not paid enough attention to the perspectives of these individuals because they were never our patients. In fact, their very existence would not be was it not for our work bringing donors and recipients together. As a result, we have an inherent responsibility to donor-conceived offspring, having assisted in their creation.
Is it better that they never should have been conceived and born, eventually experiencing all that the world has to offer? I don't see how that could ever be thought of as true. Inherent good is created when these special individuals grace our world.
Do they have a right to know their genetic background? Perhaps they do have a moral right to know, but this frequently comes into conflict with the right of privacy of the gamete donors and recipients. Would I want to know? I think the answer is "yes." If I were a recipient of a donated gamete, be it eggs, sperm or both, would I want to be able to make the decision about telling my donor-conceived child? I also think the answer is "yes." So, how can we possibly reconcile these potentially conflicting rights?
We need compassion, understanding and respect.
Compassion
We need to be better aware of how donor-conceived offspring feel. They will be curious about the donors. They will be interested in connecting with half-siblings, especially when they have no other siblings in the family in which they were raised. We need to consider how the donor-conceived offspring will tell their future or current partners about their genetic family. We need to understand that they will want to tell their own children about their ancestry.
Understanding
We need to better understand how disclosure will affect all parties involved. There is a great deal of angst and fear regarding disclosure with the recipients fearing most that their donor-conceived child or children will not love them anymore after they find out they were a product of gamete donation or after they connect with the gamete donor. We need to help move society and religion forward so donors and recipients will not be at risk for condemnation by friends, family or retaliation from their own religion. This will take a great deal of time and patience.
We need follow-up and well-designed research examining the effects of disclosure on all parties. Only by gathering information can we can share with donors, recipients and donor-conceived offspring the likely outcomes of disclosure and open-identity. We need to move from uncertainty to knowledge and from fear to hope.
Respect
There is a great deal of disrespect abounding on the topic of gamete donation and passions are running very high as was evident in the recent comments on my blog. The perspectives have almost become religious in character with extraordinarily narrow and unbending belief systems incapable of contemplating another viewpoint. Zealots want to indoctrinate all, bringing everyone to their own perspective, which they view as the only right one. We all need to take a step back and breathe. If we all realize that we are in this together, trying to do what is best dealing with all three perspectives, then we will work through our differences and come up with alternatives that will work best for the greatest number of people. We will never please the zealots but we can try to care for the greatest number possible.
&
Possible solutions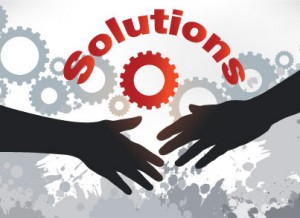 I don't pretend to have all the answers here and I'm not even sure I have asked the right questions yet. Having worked in this field for almost 23 years though, perhaps I have a perspective that could have some value.
Registry
A central registry, where information about donors, recipients and donor-conceived offspring could be stored, is an alluring concept but important practical issues abound. Who will pay for it, what information will be stored, who will have access to the data and will the information be truly secure are all questions that need to be answered before we undertake such a venture and before we put patients and families at risk. Understanding that we have already succeeded in collecting and reporting ART data though the CDC/SART, I do feel that we might be able to successfully build a data collection system for egg, sperm and embryo donation procedures. A multi-disciplinary discussion guided by the ASRM or a yet-to-be-formed special interest group is probably the best place to start working closely with our peers in other countries who have already initiated this process. I am concerned if we do not do this voluntarily, politicians who may have a meager understanding of the true issues will force it upon us.
Open identity
Creating gamete donation procedures with expanded open identity options would seem potentially to be the best of all worlds. It doesn't mean that all donations must be open identity (i.e., it shouldn't be mandated or legislated) for if we force this option on all, we take choice out of the hands of those involved and risk depletion of the gamete pools that are needed for so many.
I do not necessarily agree that open identity will be the answer for all of the problems but it could, most of all, benefit the donor-conceived offspring. Additional work must be done to also decide how and when the identity of the donor should be presented to the donor-conceived offspring. If we are creating an open gamete donation option for the children's good, it is hard to argue that this information must not be released until they reach age 18 or 21. For the good of the child, having some sort of connection to the donor might indeed be best if initiated in the truly formative years and, certainly, before age 10.
Summary comments
Egg, sperm and embryo donation procedures are not inherently evil. They build families where they would otherwise not exist, an inherent good. We all need to better understand the three perspectives of donors, recipients and the donor-conceived offspring and, through compassion, knowledge and respect, work better together for the betterment of all the parties involved. This issue is a moving target and I beseech all those that feel so strongly on this topic to honor and listen to the opinions of others, understanding there is no right answer for everyone any more than there a single correct religion. I ask all to try to reign in all the emotion and focus this valuable energy towards discussion rather argument, compassion rather than condemnation, education rather than persuasion and respect rather than intolerance.
We have a long way to go but I feel we can get there together by understanding that each of us has much to learn from each other.
Craig R. Sweet, M.D.
Reproductive Endocrinologist
Moderator, www.SweetFertility.com
P.S. For those that would like to review a somewhat scholarly summary on disclosure in embryo donation from the perspective of the embryo donor, embryo recipient and the donor-conceived offspring, I encourage you to read one of my somewhat long, but comprehensive reviews on the topic by visiting my embryo donation blog by clicking here.
.