How common is polycystic ovarian syndrome?
Polycystic ovarian syndrome (PCOS) is one of the most common endocrine diseases affecting about six percent of reproductive age women. PCOS is one of the main reasons women have difficulty conceiving. About half of all women who do not ovulate on a regular basis will be diagnosed with PCOS.
In recognition of PCOS Awareness Month, I've developed this review for patients dealing with this disease.
How is PCOS diagnosed?
As a syndrome, PCOS is a constellation of findings. Alone, it really is not a disease but simply a label. But physicians use these labels to our patients' advantage. If we suspect PCOS, we will search for the problems that commonly accompany PCOS, minimizing their effect while possibly changing the course of the illness.
PCOS requires at least two of these three problems for a diagnosis:
Ovulatory dysfunction: irregular cycles or blood progesterone levels that indicate failed ovulation.
Ovarian hyperandroginism: excess male hormones including an unusual amount of facial/body hair or elevated male hormones, such as testosterone, in blood tests.
Polycystic ovaries on transvaginal ultrasound: more than 12 small 3-9mm follicles within each ovary as seen on an ultrasound. At times, we will see the signs of a classic "necklace," with small cystic follicles located on the periphery of the ovary and which look like a pearl necklace.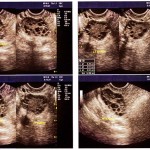 Clinically, there seem to be two main types of PCOS: 1) Patients who were essentially born with the problem and have never really had normal cycles, and 2) Patients who have had normal cycles but demonstrate symptoms as they gain weight. Upwards of 80% of all PCOS women are heavy, but 20% can be quite slender.
Other issues include thyroid problems, elevations of the pituitary hormone prolactin and a handful of rare inheritable enzyme deficiencies. These problems need to be screened for and ruled out before settling on the diagnosis of PCOS.
PCOS is probably the single most common diagnosis we see in our patients. Its incidence has been increasing over the last 20 years as the US population has shifted from normal weight to the overweight, obese and morbidly obese categories.
How do you diagnose pre-diabetes in the PCOS patient?
To diagnose insulin and glucose problems, commonly called pre-diabetes, we prefer a 10-12 hour fast with baseline glucose and insulin levels rather than fasting glucose levels alone. The endocrine system is then challenged by having the patient drink 75 grams of glucose (Glucola®), which is called a Glucose Tolerance Test (GTT). Two hours later, insulin and glucose levels are repeated to complete the study. We do not require blood tests every 30 minutes as some protocols suggest, since the fasting and two-hour results are sufficient.
Insulin resistance or actual diabetes is present in nearly half of all PCOS patients. The more the patient weighs, the more likely the diagnosis.
What really causes PCOS?
While many women believe their hormone imbalance is mainly caused by testosterone, insulin seems to be the key hormonal culprit. Excess insulin stimulates the ovaries to produce excess male hormones. Also, excess insulin predisposes the PCOS patient to numerous medial problems, including cholesterol elevation, hypertension and possibly heart disease. Insulin is the key.
How is PCOS best treated?
Treatment in the overweight PCOS patient includes diet, exercise, weight loss and aggressive prevention and treatment of pre-diabetes (insulin resistance and/or glucose intolerance).
Beyond this basic treatment, there are generally two treatment pathways: the "quality of life path" and the "pregnancy path".
Quality of Life Path
PCOS patients who are not trying to get pregnant should follow the quality of life path and focus on treating the signs and symptoms. Because they don't shed the inner endometrial lining on a regular basis, PCOS patients are at greater risk for abnormal uterine bleeding, anemia, endometrial polyps, pre-cancer and eventually, even cancer of the lining of the uterus. Hormonal control is used in this pathway. We also suggest aggressive treatment for hair growth, including the use of hormones, electrolysis or laser hair removal. The psychological affects of excess facial and body hair on women should not be minimized and may be the primary concern for PCOS patients.
Pregnancy Path
We recommend that PCOS patients who want to get pregnant use a winning combination of diet, exercise, weight loss and anti-diabetic medications such as metformin (Glucophage®) that are combined with ovulatory medications. Metformin helps in a number of ways including dropping male hormone levels in half and assisting in weight loss. Gas and diarrhea results when too many carbohydrates are consumed while taking metformin, so patients must learn to eat better to avoid the symptoms.
Our practice commonly uses letrazole (Femara®) to stimulate ovulation but sometimes we need to prescribe the old tried and true clomiphene citrate (Clomid®). We occasionally have to suppress the adrenal male hormones through the addition of dexamethasone. We need to be very careful about prescribing injectable follicle stimulating hormone (FSH) medications for PCOS patients since they tend to open the floodgates, resulting in a release of multiple eggs and the potential for a multiple pregnancy. Overstimulation of the ovaries can also lead to significant illness.
Miscarriages seem to occur more often in the PCOS patient. It may have to do with their weight and abnormal insulin levels. While somewhat controversial, even PCOS patients without obvious glucose/insulin problems may benefit from metformin treatment. It must be understood that while these drugs have been extensively studied in the treatment of diabetes, insulin resistance, glucose intolerance and PCOS, the FDA has not granted official approval for the use of these drugs for PCOS.
PCOS patients also more commonly experience gestational diabetes during pregnancy. Weight gain during pregnancy should be held in check as excessive amounts of weight gained can result in insulin dependent diabetes during pregnancy and even afterwards. Pregnancy complications are more common in patients with gestational and insulin dependent diabetes, so an obstetrician will need to carefully monitor a PCOS patient during her pregnancy.
What are long-term concerns for the PCOS patient?
Women with PCOS are at significant risk of developing insulin and non-insulin dependent diabetes mellitus, uterine cancer, elevated lipids, hypertension and cardiovascular disease.
Will a PCOS diagnosis and treatment be covered by insurance?
The coverage of PCOS will depend upon the insurance company. Your physician will try to emphasize the medical diagnoses that are seen with PCOS, such as an ovulatory dysfunction, hirsutism, glucose intolerance or insulin resistance, but coverage cannot be guaranteed. The diagnosis of infertility for the PCOS patient is less often covered but it entirely depends on the particular insurance plan. Medications such as metformin are commonly available free at some pharmacies and supermarkets, so co-pays aren't even necessary to obtain the medication.
Can PCOS be cured?
In patients that have always had menstrual issues, even when young and slender, an actual cure has not yet been found.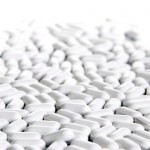 However, in the population who became symptomatic after weight gain, diet, exercise, weight loss and medications may actually result in a cure. This "cure" continues as long as the patient's weight remains close to the level when ovulation and regular cycles returned.
PCOS is a metabolic disease and will require careful control for most patients throughout their lives. That doesn't mean that the PCOS patient can't have a family or will always have to suffer the symptoms. Through dedication by the PCOS patient with the assistance of your obstetrician/gynecologist or your friendly neighborhood reproductive endocrinologist, the signs and symptoms of PCOS can certainly be controlled and minimized.
Craig R. Sweet, M.D.
Medical & Practice Director
Reproductive Endocrinologist
Specialists In Reproductive Medicine & Surgery, P.A.
Documents of Interest to the PCOS Patient:

ASRM PATIENT FACT SHEET, Ovarian Drilling for Infertility
http://www.reproductivefacts.org/uploadedFiles/ASRM_Content/Resources/Patient_Resources/Fact_Sheets_and_Info_Booklets/OvarianDrilling.pdf

ASRM, Hirsutism and Polycystic Ovarian Syndrome, Patient Information Series
http://www.reproductivefacts.org/uploadedFiles/ASRM_Content/Resources/Patient_Resources/Fact_Sheets_and_Info_Booklets/hirsutismPCOS.pdf

ASRM, Patient Fact Sheets, Polycystic Ovarian Syndrome
http://www.reproductivefacts.org/uploadedFiles/ASRM_Content/Resources/Patient_Resources/Fact_Sheets_and_Info_Booklets/PCOS.pdf

ASRM, Patient Fact Sheet. Ovarian Drilling for Infertility
http://www.reproductivefacts.org/uploadedFiles/ASRM_Content/Resources/Patient_Resources/Fact_Sheets_and_Info_Booklets/OvarianDrilling.pdf

PCOS Links of Interest:

The PCOS Challenge:
http://www.pcoschallenge.com/

PCOSupport
http://www.pcosupport.org/
.