The National Institute of Medicine finally suggested that women obtain contraceptive care with full insurance coverage and without large co-pays. From one perspective, it was about time. Nearly half of all pregnancies are unintended and families should be expanded when there is true intent and not because contraception was not available. Also, since men have medications for erectile dysfunction covered by insurance, it's seemed only fair.
That stated, there might be a downside. Since no co-pays will be obtained, will the insurance companies increase payment to make up the difference (doubtful) or will the physician's office loose the income in an already existing atmosphere of dwindling reimbursements (more likely)?
Will the frequency of unwanted pregnancies and abortions really fall? Even though condoms have been made available at some clinics for free, having the contraception easily available didn't mean it was used at all or used correctly. When one provides something for free, is as appreciated as when one has to pay an amount, no matter how small, to increase personal responsibility?
When care becomes free or nearly free, there is almost always an increase in utilization. Is contraception one area of medicine that we would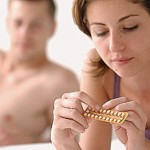 welcome increased utilization? Most, except the religions that do not believe in contraception, will agree this is ultimately a step in the right direction. Even so, there is no free lunch. Will insurance companies increase the premiums to pay for the office visits and the contraceptive medications and pass the costs to everyone else? We suspect the answer is probably yes.
At first glance, requiring insurance companies to pay for female contraception seems like a great idea but there is the issue of unintended consequences. Please share your thoughts on our Facebook pagewhere we've started the discussion. We'd love to hear from you!
.