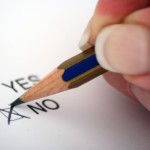 Today, the good people of Mississippi will go to the polls to exercise their constitutional right to vote. One of the items they will cast their ballot on is Mississippi Ballot Initiative #26, which would give "personhood" to a fertilized egg. If enacted, this law will cause a chilling effect that will be felt throughout the infertility field as other states like Florida and Ohio, to name just two, gear up for similar referenda in 2012. The passage of Mississippi Initiative 26 will signal the start of a dangerous precedent, that if it gains momentum, will cause dire consequences for many of my patients.
This isn't just about abortion, although this is what the proponents would like you to believe. Let me be clear, I don't think the intention of the well-meaning individuals who may vote for this Initiative want to do harm. In fact, I am certain, people voting for the initiative probably feel they are saving lives. The problem is that Initiative 26's proponents have not given the voters the right facts about the law's devastating consequences in the state of Mississippi. The list of unintended consequences extends far and wide and involves women's healthcare, the legal world and the infertile patient as well as the providers of their medical care.
Consequences to Women's Healthcare
The following are very likely consequences of the passage of the amendment:
– The total outlawing of abortion, even in the cases of incest and rape.
– Outlawing of the vast majority of contraceptives including the IUD, the "morning-after pill" and Depo-Provera. Even hormonal contraceptives including oral contraceptives, patches and rings will thin the uterine lining preventing implantation. If interpreted as such, they will be outlawed. The only contraception that will probably remain will be condoms and we know how much men like to take a shower with a raincoat on….
– How can a physician surgically remove a tubal ectopic pregnancy thus terminating the life of an "embryo-person"? No, really, could someone tell me how a physician will be able to care for a patient with a life-threatening ectopic pregnancy?
– Are we really going back to the "good old days" when women were dying on a regular basis from botched backstreet abortions? Who will take care of the orphans?
Consequences to the Legal World
There are literally thousands of instances where the word "person" is written in the Mississippi statutes, each of which will have to be carefully reviewed to see how three-day old eight-cell stage embryos fit in. Think of the possible consequences:
– How will cryopreserved embryos inherit? Exactly what rights will they have?
– If embryos are created in Mississippi by a couple visiting from another state or another country, are they instantly going to be US citizens or citizens of the state of Mississippi?
– Will all embryos that do not survive have to undergo a burial? If they die unexpectedly, are they to undergo an autopsy?
– Women who smoke, drink in excess or use recreational drugs are at an increased risk for miscarriages. Are they to be charged with manslaughter or perhaps even murder if they are aware that their behavior could end the life of an "embryo-person"?
Disastrous Consequences to the Infertility Patient and Provider
It is clear that the proponents of initiative 26 feel the infertile patients are expendable. They don't care that women and men's lives and the families of Mississippi will be severely affected:
– Embryologists might be charged with manslaughter if embryos fail to survive in the laboratory.
– Will the laboratory even try to thaw frozen embryos understanding that at least 10-20% of them will not survive the thaw? Will the less expensive frozen embryo transfer procedures just disappear?
– If the physician transfers the embryos but the patient doesn't conceive, will the physician be blamed? Will the doctor be accused of manslaughter for the failed implantation?
– Will frozen embryos be able to be moved outside of or into the state of Mississippi? Will Fedx take the chance of being accused of manslaughter should a transport tank fail in transit?
What will probably happen is that IVF will continue but physicians will only remove 2-3 eggs in a cycle. This will greatly increase the cost of the infertility treatment and result in much lower success rates. Those that can afford will go elsewhere. Who cares? For one, I do and I will bet every one of my patients will if Initiative 26 passes in Mississippi and they move on to other states, including Florida.
Well-Meaning Intentions With Unintended Consequences
This initiative is a really bad idea and has far more unintended consequences that I can even outline here in this short blog. The abortion decision is a personal decision between a woman, her partner, her conscience, her religion and her creator. We've been through this for years and years and the majority of Americans agree with this statement.
If Mississippians pass this law today, I know my work fighting the consequences of the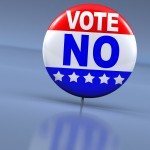 Personhood Movement has just begun. Florida most likely will be one of the next states in their crosshairs. I will be forced to spend time, money and effort fighting these initiatives that I could otherwise devote to building families by encouraging the donation of unused embryos to patients in need. Instead of helping bring children into this world, I will be working diligently so I can prevent similar misguided political acts from destroying my patients' dreams. Let's hope the voters of Mississippi don't find out too late that their actions have stymied the very goal they were trying to achieve – building loving families that would otherwise not exist.
Vote "No" on Initiative 26.
Craig R. Sweet, M.D.
Medical & Practice Director
Reproductive Endocrinologist
Specialists In Reproductive Medicine & Surgery, P.A.
.