Does infertility treatment cause ovarian cancer?
We are commonly asked if IVF increases the risk of ovarian cancer. Studies conducted over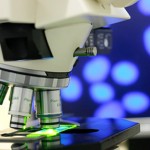 the past 20 years have tried to answer this question. A recent publication by van Leeuwen, et al., examined this issue carefully and produced some very interesting results.
What were the study basics?
The study published recently in Human Reproduction involved a very large retrospective analysis (data collected from the past) in the Netherlands of 25,152 infertile women (19,146 IVF and 6,006 non-IVF infertility patients) who received their infertility treatment between 1983 through 1995. The extensive follow-up period, which averaged about 15 years, made this study unique amongst others.
Why might infertility treatment result in ovarian cancer?
It has been theorized that the risk for ovarian cancer, which is estimated to be a 1/72-lifetime risk in the US, would increase because of ovarian stimulation and/or multiple ovulation sites forming across the surface of the ovary. Partially dispelling these concerns, this study did not show any increased risks for ovarian cancer for non-IVF infertile patients treated with either oral or injectable fertility medications. Also, further debunking the theory was the fact that the risk for ovarian cancer did not increase as the number of IVF cycles increased.
Is there something special about the IVF patient that increases her risk for ovarian cancer?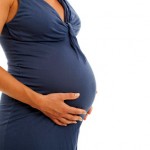 We also have wondered if the IVF patient simply has something wrong with her ovaries that predispose her to infertility, IVF treatments as well as ovarian/borderline ovarian cancer. The fact that there was a much larger percentage of "unexplained infertility" patients in the IVF-treated group suggests the IVF and non-IVF patient groups were indeed very different from each other.
Also understanding that borderline ovarian cancers normally make up only 20% of all ovarian cancers and are not anywhere as lethal as the more common ovarian cancers, it was somewhat unexpected to find that 46% of all ovarian cancers identified in the infertility patients in this study were borderline cancers. This high percentage of borderline lesions also suggests that something was unusual about the IVF-treated patient population.
What were some of the important findings in the study?
In reading this paper carefully, I was able to identify the following important points, some of which were not emphasized in the study:
Tubal infertility IVF patients (i.e., past and/or chronic pelvic infections) were twice as likely to have invasive or borderline ovarian cancers.
Those IVF patients who

never

conceived were twice as likely to have any ovarian cancers and three times more likely to have borderline ovarian cancers.
In the study, the actual risk for any ovarian cancer by age 55 was estimated 1/141 (0.71%) in the IVF group compared to 1/222 (0.45%) for the normal population, an overall increased risk of 1/3rd but still a very rare event.
Also in the study, the actual risk for borderline ovarian cancer by age 55 was approximately 1/600 for the IVF patients compared to 1/1,200 for the general population, essentially doubling the risk. Still the actual incidence was still very, very rare.
What did we really learn from the study?
While I feel the authors did an amazing job collecting and analyzing the data, I felt the discussion section missed a few very important points:
Those that underwent IVF, especially unexplained infertility patients, may still differ in some way which may increase their risk for both prolonged infertility and ovarian/borderline ovarian cancers.

In other words, it may not be the IVF procedure itself as much as the underlying characteristics of the IVF patients, which predispose them to ovarian cancer risks.

Acute or chronic pelvic infections may very well increase the risk of borderline ovarian cancer.

The fact that IVF-treated patients were far more likely to have past pelvic infections may have been responsible for many of the findings described in this study. To the best of my knowledge, this has not been described before. Interestingly, chronic inflammation in other areas of the body also predisposes to some forms of cancer. Perhaps the pelvis is the same.

If one conceives through IVF, the risks for ovarian and borderline ovarian cancers drop to normal levels.

Either the pregnancy helps reduce the ovarian cancer risks or those who conceive are inherently at a reduced risk for ovarian cancer compared to those who never conceive.
This point has been found to be true with past studies that showed an increased risk of borderline ovarian cancers with the use of oral clomiphene citrate when used for more than 12 cycles without an eventual pregnancy. Once pregnancy occurred, even resulting in a miscarriage, the borderline ovarian cancer risks normalized (Rossing MA, et al. 1994).

Current regimens used to stimulate the ovaries are very different from those used prior to 1995.

The current risk factors could be better, worse or the same as those described in the study because IVF protocols have significantly changed since 1995.
In summary:
The risks for ovarian and borderline ovarian cancer for infertility patients undergoing IVF may be incrementally increased compared to the non-IVF population. Interestingly, far less lethal borderline ovarian cancers are found in a greater percentage in this very special patient population. Confounding factors, such as tubal factor infertility with acute/chronic infections, may increase the risk for ovarian malignancy in this patient population.
No matter how statistically significant the findings are, one still must note that the actual risks described in this study for women age 55 are still extraordinarily rare: 1/141 for any ovarian cancer and 1/600 for borderline ovarian cancers.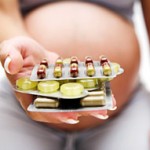 These risks also are unlikely to deter a highly motivated infertility patient. Keep in mind that the average risk for a genetically abnormal child in IVF-treated patients is probably closer to 1/100, which is far higher than any of the risks for cancer listed in the current study. Let us all keep our perspective.
Still, we need to collect further data as many of the women in the study were only in their middle 50's and the risks for ovarian cancer generally increase with age.
Above all, an IVF conception may very well reduce the ovarian cancer risks significantly. If conception never occurs, this may signal physicians to monitor the unsuccessful patients more carefully for future potential ovarian malignancies, although the actual incidence of the disease may still be quite rare.
Congratulations to the researchers who put an amazing amount of work into this study and we thank them for their dedication to infertile patients and to those of us who care so much for them.
Craig R. Sweet, M.D.
Reproductive Endocrinologist
Specialists in Reproductive Medicine & Surgery, P.A.
Fertility@DreamABaby.com
References:

van Leeuwen FE, Klip H, Mooij TM, van de Swaluw AM, Lambalk CB, Kortman M, Laven JS, Jansen CA, Helmerhorst FM, Cohlen BJ, Willemsen WN, Smeenk JM, Simons AH, van der Veen F, Evers JL, van Dop PA, Macklon NS, Burger CW. Risk of borderline and invasive ovarian tumours after ovarian stimulation for in vitro fertilization in a large Dutch cohort. Hum Reprod. 2011 Dec;26(12):3456-65.

Rossing MA, Daling JR,Weiss NS, Moore DE, Self SG. Ovarian tumors in a cohort of infertile women. N Engl J Med 1994;331:771–776.
.